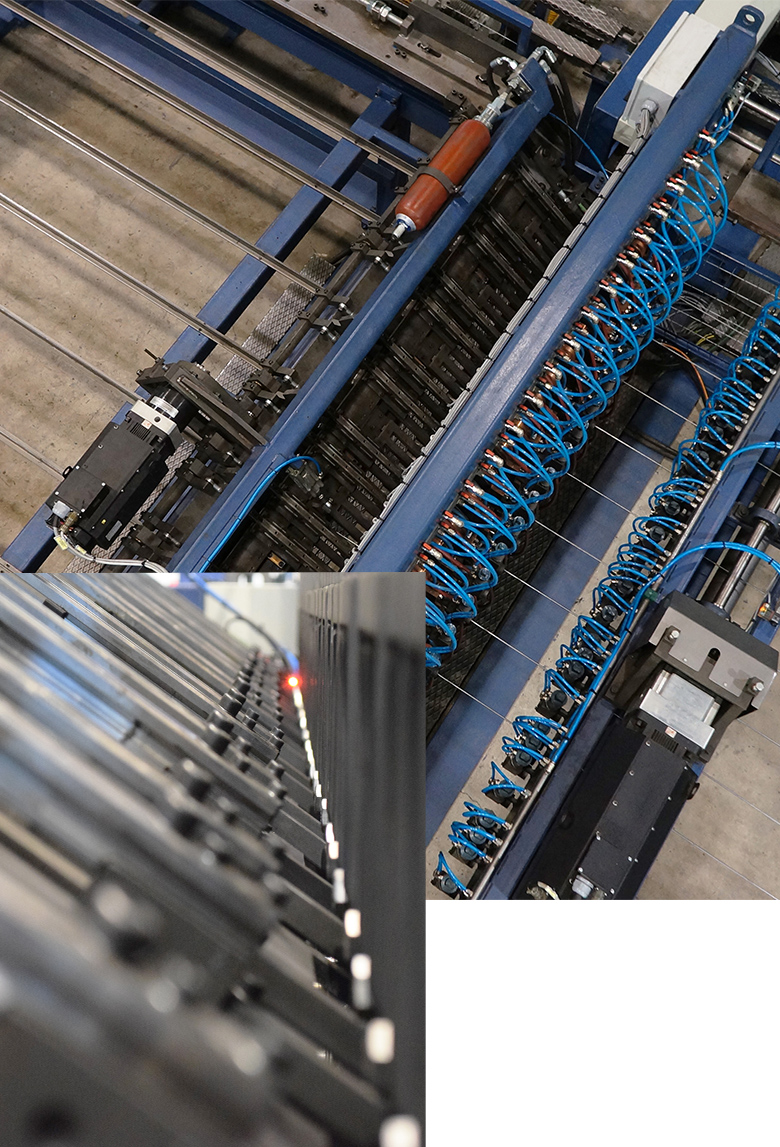 EUROBEND
Manufacturing of Advanced Technology Machinery
---
EUROBEND has been involved for more than three decades in the manufacturing of advanced technology machinery. Our spectacular growth has been the result of high standard achievements in the areas of design, production and trade of our products.
More specifically, EUROBEND produces fully automated electronically controlled machines for straightening, cutting and bending of all types of steel wire (smooth, deformed, recessed or rebar) mesh welding machines and mattress making machines. Competitive prices, along with significant after-sales service are major assets. Worldwide sales have contributed to its dynamic growth. This success is due to the combination of quality and flexibility the machines ensure, compared to those existing in its market segment.
Our commitment to reliable and technically advanced machinery is reflected in the quality of every piece of equipment that leaves our factory. Our reputation is based on customer satisfaction and we will continue to meet and exceed the demands of our customers and industries.
The development of new products and technical expertise is a continuous process and part of EUROBEND long-term strategy and consequently have assisted in establishing EUROBEND as a leading brand name in the international arena.
EUROBEND
Sectors Involved
---
• Construction Industry
• Rebar Processing
• Welding Lines
• Wire Industry
• Tube Industry
• Mattress Industry